Cutting Machine
Cutting Machine
Cut to Length Machine Lines is used for uncoiling, straightening, gauging, crosscutting to length and stacking work. It performs a variety of operational functions including cut sheet leveling, edge trim (if required), cut to length and stack sheets and plates. The cut to length line can make sure of accurate feeding and shearing. It can be widely used in cold or hot rolling carbon steel, tinplate, stainless steel and all the other kinds of metal materials with a surface coating.

Cut to length line machine is controlled by PLC system or manually as required by the customer. It has PLC controlled single shaft feeder, the information of length, shearing numbers and speed can be input to the HMI. When the need shearing number is reached the line can stop automatically. The line speed can be adjusted. It has a gauge with high precision, and the whole line can work automatically and operate easily thereby producing smooth sheets. 

Various Components are included in Cut To Length Machines like coil car, decoiler, entry support device, width adjustor device, straightening machine, gauge table, shearing machine, run out table, pneumatic discharge, and stacker device, unloading table, pneumatic system, an Electrical system with computer PLC program control, Hydraulic system etc.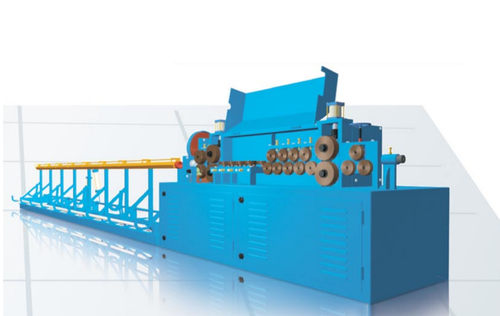 Specifications & Features of Cutting Machine:
We manufacture CTL Lines 400-2500mm Width.
Thickness of the coil varies from 0.20 - 20mm CRC, HR, CRNGO & SS Material.
Coil weight varies 3.0 tons to 30 tons.
Shear/Fly shear available both type. (Pneumatic clutch operated & Hydraulically operated).
Straightener/Rolls machine are made of Alloy steel material toughened & Machined.
Driven by gears or auxillery gear box.
Line speed up to 40 Meters per Minute.
Variable Speed of line as required.
Electrical Stopper Control Line-Optional.
Encoder with PLC Control base line-Optional.
NC Servo Motor Control Line-Optional.
Back trey, Conveyor or Stacking Table-Optional.