Rod Break Down Machine
Rod Break Down Machine
We offer wide range of Rod Break Down Machines, which are highly effective drawing Aluminum / Copper Wires. Rod Break Down Machine horizontal slip type for tandem drawing of Copper, Aluminum and Alloy Rods, Finishing capstan common or separately driven for quick die change, replaceable Tungsten Carbide or Alloyed Drawing Rings provided for long life.

Our machines are available in single cone or multi step cone options that are designed to fulfill varied requirements of the user. In addition, there are no gears for transmission, machines are designed with timing belt, leading to low energy consumption, low vibration & low maintenance. Besides this, all the bearings externally lubricated. We also offer customized Rod Break Down Machines as per the client's requirements.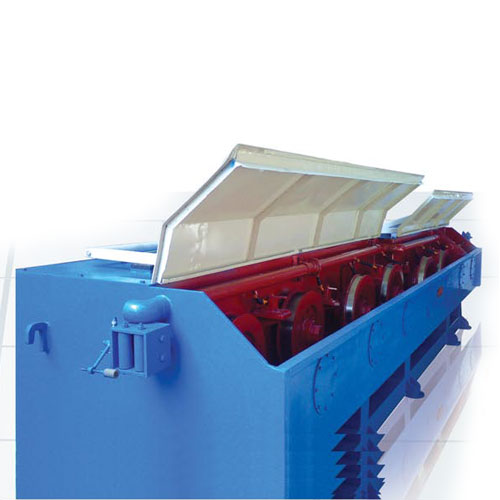 Specifications:
Can work spooling Machines or Coiler.
Energy efficient and power saving over gear driven.
Maximum speeds up to 25 mtrs./min.
7 Dies to 15 Dies machines available.
Available with or without Online Annealing.
Online filtration and cooling system.